Culture has long been an important aspect of the workplace, affecting employee morale, productivity, and overall satisfaction. With the rise of millennials and Gen Z in the workforce, companies are having to re-examine their cultural priorities to meet the expectations of these younger generations who are much more aware than their peers. The expectations of millennials and Gen Z in the workplace are distinct from previous generations, and it is important for organizations to understand these differences so as to be in alignment with where the world is moving.
These shifts in workplace priorities can be understood through the lens of Maslow's hierarchy of needs.If you look at the bottom of the hierarchy, you will find there are physiological and safety needs, which are basic necessities like food, shelter, and security. As people's basic needs are met, they move up the hierarchy, seeking to satisfy needs for love, belonging, and esteem. This stands more true in recent times in the corporate setup.
One key aspect of this shift is the increased emphasis placed on work-life balance, mental health, and a sense of belonging. For many in Gen Z, work-life balance is an important factor in job satisfaction, and they are more likely to prioritize it over salary and other benefits. Mental health is also a growing concern, with more employees seeking a supportive work environment that allows them to care for their emotional well-being. A sense of belonging and purpose is also critical, with many young employees seeking to feel like they are contributing to something larger than themselves.
In this article we are going to discuss three companies we believe understand the unique expectations of millennials and Gen Z, and ensure that their cultural priorities are aligned with the needs of their employees and set the foundation for a productive, engaged workforce.
Zappos is one such company famous for having a unique and quirky company culture that values employee happiness and work-life balance. Zappos has a strong emphasis on employee empowerment and encourages employees to be themselves, wear costumes, and bring their entire "Selves to work". Zappos also tries to create a fun and creative environment in the workplace, with activities such as weekly happy hours and holiday parties. Furthermore, It also believes in having a strong commitment to customer service and employee development, with a focus on promoting from within and offering extensive training programs.
Zappos' workplace culture is centered around the idea of "fun and a little weird." It prioritizes employee happiness and fosters a relaxed, creative atmosphere where employees can be themselves and have a positive work experience.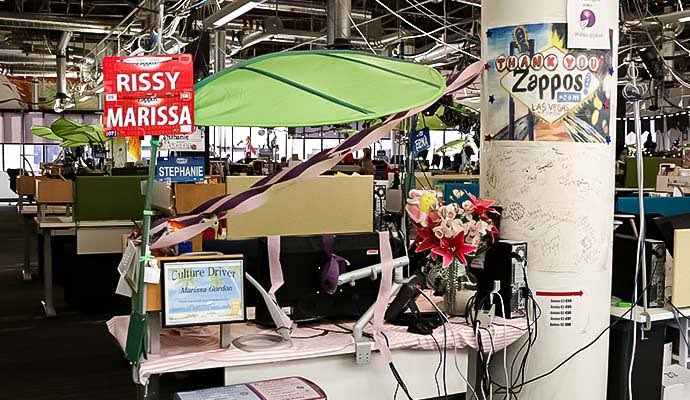 In its workplace culture, Zappos encourages inclusivity and diversity and is dedicated to fostering a climate in which every employee—regardless of background, identity, or beliefs—feels cherished and respected. The organization encourages diversity through its activities for recruitment, retention, and advancement, conducts employee resource groups, and offers diversity and inclusion training programmes. Through activities and programmes that highlight the achievements of its diverse workforce, Zappos also promotes and encourages diversity. The organization is dedicated to fostering an inclusive culture that welcomes everyone since it understands that a diverse staff is crucial to its success.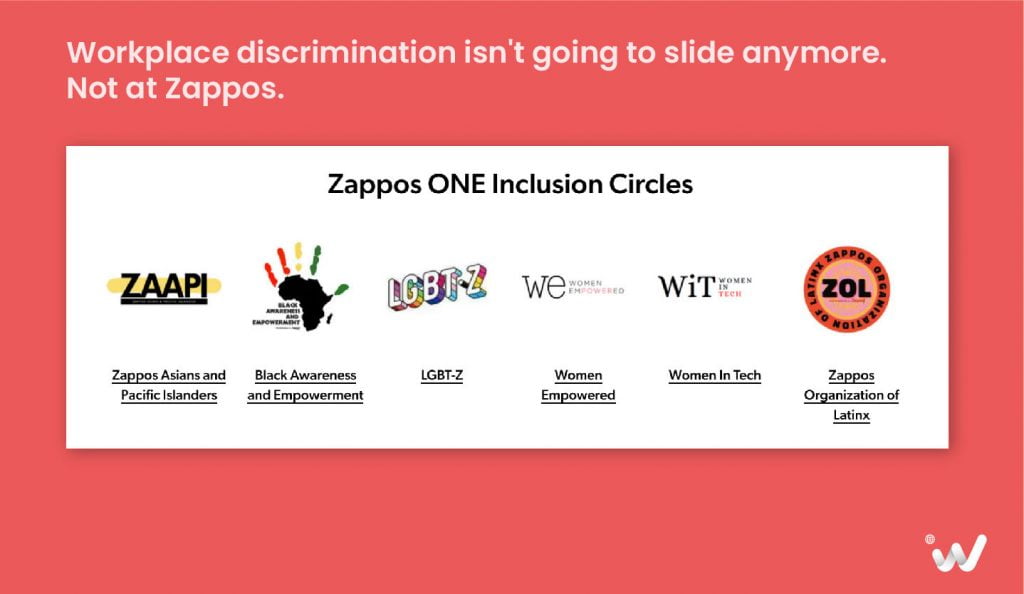 As companies around the world strive to create innovative and dynamic workplace cultures, one organization is emerging as a leader in the field, particularly in India. Springworks, a cutting-edge HR-tech company located in Bangalore, is making a tremendous impact on the Indian corporate landscape. In the aftermath of the COVID-19 pandemic, there has been ongoing debate about the feasibility of full-time remote work and its impact on organizational success. However, the rapid growth of Springworks within its industry is a testament that this debate has been resolved, with the company proving that full remote work is not only possible but also conducive to success.
Not only is Springworks one of the few companies in India to operate entirely and permanently as a remote workforce, but it is also quite unique in its approach to employee engagement. Springworks has developed engagement applications such as Trivia and Engagewith which are designed to keep employees fully involved and connected within the organization. These initiatives are critical components of Springworks' approach to creating a dynamic and fulfilling workplace culture, even while being fully remote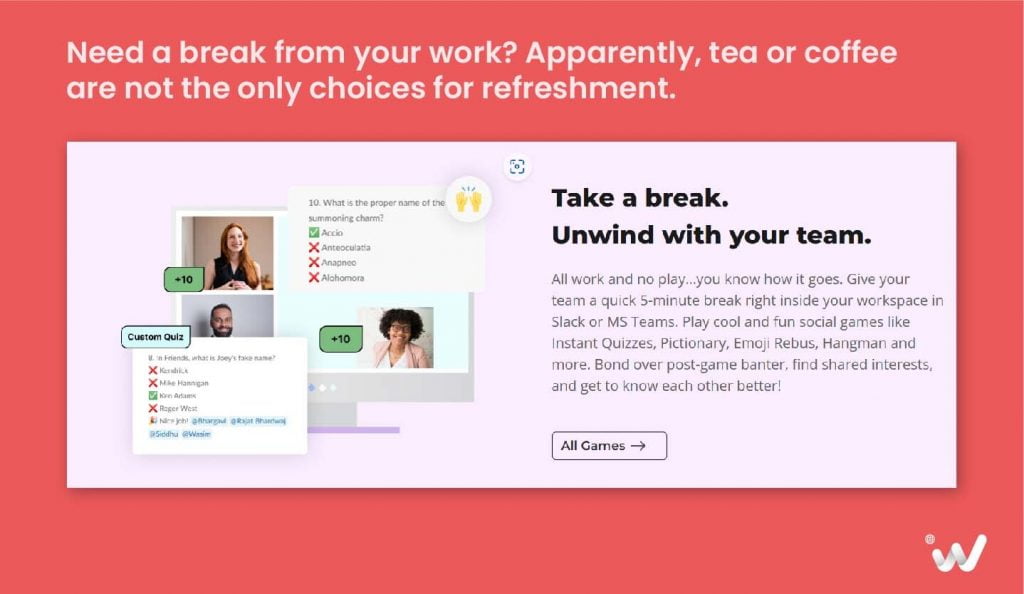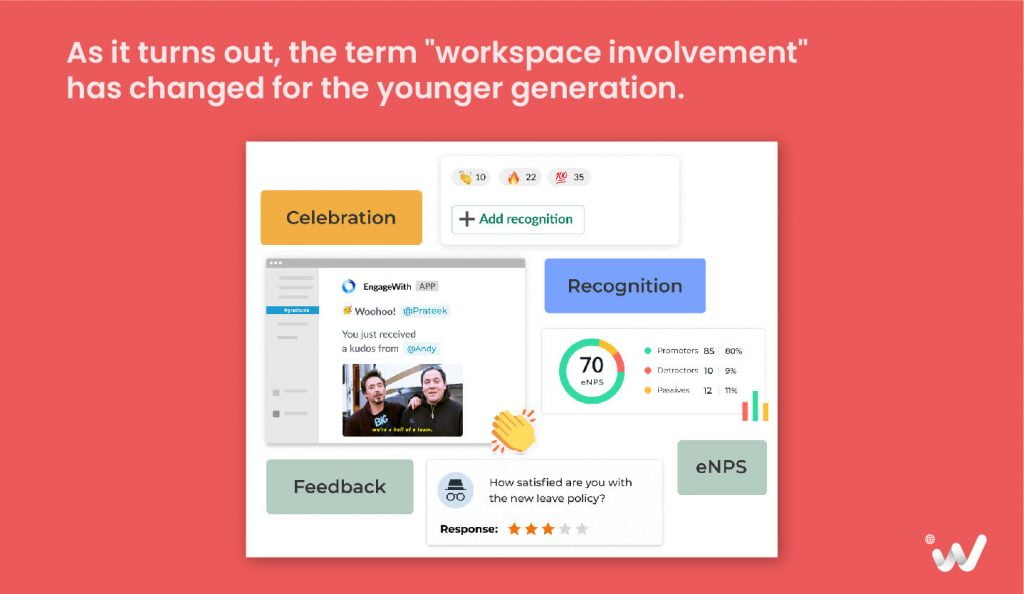 Google
Google is a company that simply cannot be overlooked when discussing distinct workplace cultures. The inventive and dynamic work atmosphere at Google is famous for prioritising teamwork, innovation, and employee wellbeing. With features like game rooms, on-site cafes selling gourmet food, and flexible workstations that promote collaboration, the company's office spaces are created to generate a sense of community. With a focus on promoting work-life balance, Google provides its employees with a variety of advantages and incentives, such as flexible scheduling, chances for professional growth and career promotion, and on-site fitness sessions.
The casual and enjoyable work environment that Google is known for extends to its pet-friendly policies. Due to Google's dog policy, which permits employees to bring their dogs to work, the company has developed a friendly and accepting ambiance. This strategy has helped foster a supportive workplace environment and a strong sense of belonging among employees. It has been demonstrated that having dogs around the office lowers stress levels, boosts staff morale, and provides possibilities for collaboration and socialising.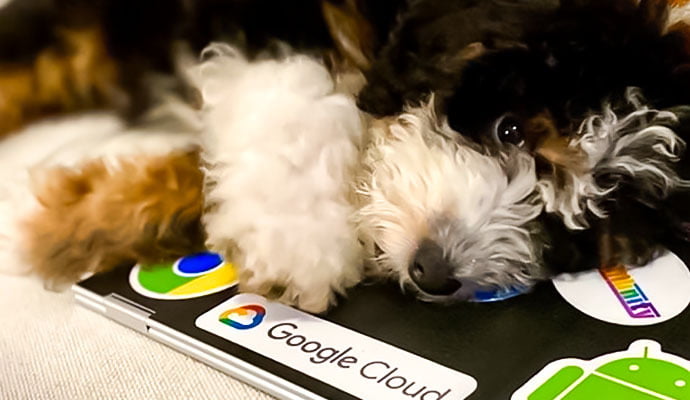 Google is dedicated to fostering environmentally friendly behaviours and encouraging its staff to cycle to work. To help with this, the business has put in place a bicycle policy that offers a variety of facilities and resources for staff members who opt to bike to work. For a healthy and active lifestyle, this includes places to store and maintain bikes as well as showers and changing areas.